Removal Services Longford UB7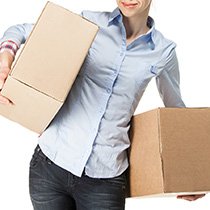 The Best Moving Services in Longford

At Man with Van Longford, we provide professional moving services in Longford. We understand that the moving process can be stressful, so our goal is to make everything as easy and stress free as possible for our customers. With years of experience and a team of experienced and friendly movers, we make sure your move goes off without a hitch.

Our Services
We offer a full range of services for both residential and commercial moves. Our services include packing, loading, unloading, local moves, long distance moves, storage solutions and more. Our movers are trained to handle all types of items small or large, including furniture, boxes, antiques and large appliances. This means that you never have to worry about transporting any item on your own - we will take care of it all.

Packing Services

We understand how important it is to keep your belongings safe and secure during a move. That is why we offer comprehensive packing services for both homes and businesses. Our friendly movers carefully pack all items up with professional-grade packing materials to keep them safe during transit. And if you're short on time, we also offer unpacking services at delivery so you can spend less time worrying about logistics and more time settling into your new home or business.

Secure Storage Solutions
If you need a secure place to store your belongings during a move or renovation, we also offer storage solutions in Longford. Our containers are spacious enough to fit most furniture pieces plus boxes and other items that require storage during the move process. Our storage containers are built to withstand the elements and come with special locks so that they cannot be accessed by anyone other than our staff.


Our Commitment To Excellent Service

At Man with Van Longford, we are committed to providing excellent service throughout every step of the moving process. Our staff is friendly and professional; we ensure that all items are packed up safely in order to avoid any damages or breakages during transit. We also guarantee that all items are delivered on-time according to your schedule, so there is no stress associated with waiting for the delivery truck to arrive. Plus, once everything is unloaded from the truck, our staff will take the time to check all items for any potential damages before leaving the premises.
If you'd like to learn more about our moving services in Longford, please don't hesitate to give us a call at

. We look forward to helping you with your next move!